Cirque Du Soleil – Dreams of "O" VR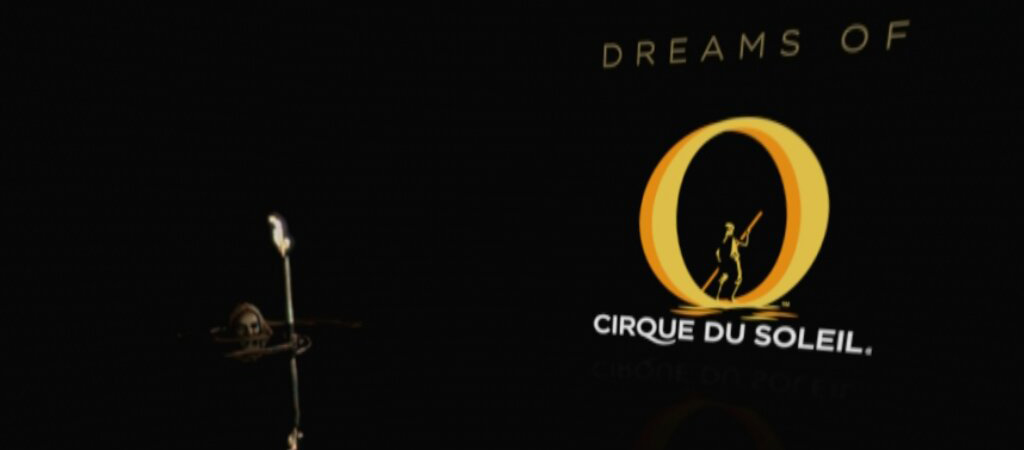 Visitors to Las Vegas have been able to take in Cirque du Soleil's eerily magical aquatic show "O" since 1998 when it opened at the Bellagio. But if you can't make it to Vegas, you can still experience what it's like to have a front row seat thanks to a collaboration between Cirque du Soleil and top virtual reality studio Felix & Paul. With a 12-minute long journey that takes the viewer into an immersive 360, 3D trip through a magical underwater world, it's so eerily realistic you'll feel like you need to dry off at the end.
The water-themed production is based on the iconic acrobatic water-themed show by renowned Canadian circus Cirque du Soleil and even the name, "O", pronounced like the letter and the French word for water, eau, takes place in a giant pool with synchronized swimming as well as ground and aerial acts. Normally a little difficult to pull off in your living room, strapping on your Samsung VR headset will enable you to feel like you're in an opera house and at the centre of the action. Combining underwater 360 video and unique slow-motion shooting techniques and technology, the experience is truly unlike anything you're likely to have experienced before, even if you've been to the Las Vegas show.
Sit tight and don't forget to turn your head and explore the delightful world around you, keeping your view stationary will mean you miss out on a lot. An utterly dreamlike experience, the Cirque du Soleil performers will swing by on trapezes, dive off of swinging platforms, and greet you up close as strange and beautiful underwater characters. Greeted by a white-faced bishop swinging incense directly at you and creepy figures with torches in the water, it soon turns to wonder as your travels through the land of "O" bring you into contact with increasingly wondrous characters. You'll gasp as a man reads a paper on a chair perched in the water, engulfed in flames and peer in wonder as mermaid-like creatures dance in a synchronised dance before you with views both under the water and from above the water when you turn around, and all accompanied by the eerily sounding erhu, a Chinese violin, as well as various ancient woodwinds, guitar, harp, cello, and even bagpipes.
Directed by filmmaker Francois Blouin, scenes were shot in the daytime, packing in as much as they could before performers went out on stage for their nightly shows. It took the studio three full days to shoot "Dreams of O" and included several challenges as working and filming under water is notoriously difficult. The entire pool had to be blackened in order to create a perfectly eerie night time setting and cameras had to be setup to not only record underwater but also capture detailed slow motion action scenes in and out of the water. In fact, the makers of Dreams of O claim that it's the first ever virtual reality experience to combine underwater and slow-motion shooting, in part due to the significant technological advancements of Felix & Paul camera technology.
While currently only available on Oculus and the Samsung Gear VR headset, Felix & Paul have plans to enable other headsets to enjoy the experience in the near future.
They've also promised a dedicated Cirque du Soleil app to include all of the Cirque experiences Felix & Paul have produced, "Inside the Box of Kurios" and "Ka The Battle Within", as well as future works. The video is a hefty 2.5 GB in size so make sure you have lots of room set aside for it. Try this feast for the eyes yourself!