How VR Helped With Intimacy and Sexual Relationships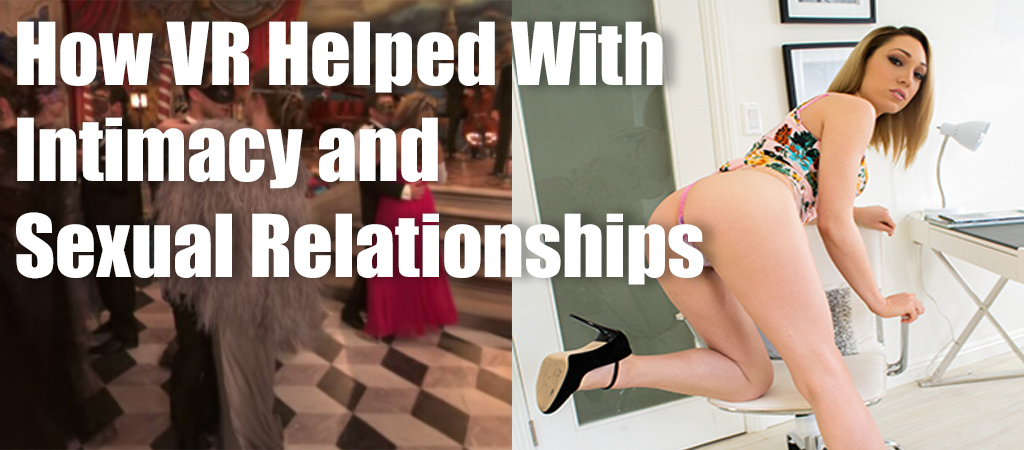 I'll admit that like many guys out there, I tend to get a little nervous when I'm talking to a beautiful woman.  Maybe I'm setting my bar too high or relying on expectations that aren't there but most of the time it all comes down to confidence.
This uneasy feeling can extent well past meeting someone for the first time or even the first date. When it comes down to it, every new experience in a brand new relationship can be nerve-racking. The first time you kiss, the first time you stay over and even the first time you have sex…all can be pivotal make-or-break moments.
We live in a time of modern miracles so I looked to technology for an answer. How could I become more confident in myself, address issues of intimacy while being more confident in the bedroom with beautiful women? What can I do to become the "smooth operator" I was destined to be? Could VR give me the insight and experience I was looking for?
My arsenal consisted of my Samsung phone, Samsung Gear VR, and if I ran into any google cardboard options, I kept a Hootoo 3D VR headset handy.  I find both headsets are comfortable for wearing for extended periods of time.
After a quick search I decided to become part of one of the most sexually-charged films of the modern age…I was about to enter the 50 shades of Grey universe. As a promotion for the release of 50 Shades Darker in early February, fans of Christian Grey and Ana Steele could feel like they were in the movie with "The Masquerade Ball: A Cinematic VR Experience". I thought, "join a party filled with hot people and sexual tension? What's not to like?
After witnessing a bit of small talk and eavesdropping on some playful banter  you watch the two main characters go upstairs. What they do up there is anyone's guess as the experience ends at that moment. It reminded me of an old episode of Married With Children when Al would be dragged upstairs to have sex. That being said, The Masquerade Ball looked better than a 90's sitcom set.
After hitting a wall with "50 Shades VR",  I decided to explore further with virtual reality porn…
Like a soldier training for the battlefield, it seemed that practice, practice, practice was the key as my senses were pushed to the limit with scene after scene of virtual sex.  I checked out a variety of premium VR adult sites and products and eventually spent the majority of my time on one of the industry's leaders, WankzVR.
The folks at WankzVR seem to put more time into the scenario or the build-up to intercourse which is exactly what the doctor ordered. They have scenes depicting a few different settings and many that revolve around a girlfriend or having what they have called a "Girlfriend Experience" I focused on these videos first that included titles like, GFE: AJ Applegate, Be My Valentine among others.
I liked the site because they organize content by performer, video rating and more to hep find a more tailored VR playtime. If i like one "partner" in particular then i can easily see more.
The newer stuff seems to be super-clear and is probably the best adult VR content available right now. They even have a female POV (VR porn for women) section that's completely free! It's a very unique addition but being a heterosexual male, these would not help me in particular with my confidence.
I checked out streaming and downloaded videos for both the Samsung Gear and google cardboard (they make multiple versions available) and in both cases the virtual reality looked good.
Keep in mind I was not necessarily looking to improve my "sexual stamina" here , just be more comfortable around an attractive woman in a sexual setting. That being said did I end up "utilizing" the VR porn to it's "full" potential? Yes. Let's move on.
If going full out with hardcore VR porn just isn't your thing, there's also the Dating Lessons VR app by Cerevrum Inc. It's designed to help build confidence when meeting women and is available in the Oculus library.
From my perspective, technology can help us become more confident and as the technology improves it will be come a more powerful tool. I do feel the experiment was a success and logging "flight"  time in the "sex simulator" might just give me the edge I was looking for.